Waves of Website Traffic
Splash-Wave is a membership site that offers a simple, yet effective advertising venue for everyone! Splash-Wave brings visitors to your websites, blogs, affiliate pages, home business, online marketing ventures and much more. Splash-Wave provides Free & Affordable advertising to help you get the exposure YOU need to succeed!


Keep Making Waves!
Easy Get Started Step by Step Guide under the Learning Center Tab. Utilize the banner ads and text ads available for more exposure. Private Message other members. Take advantage of our promo tools.

Join Now and Start Advertising Your Business Opportunities.
Owners: Jolynn Moss & Randy Howard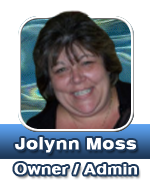 Click the Button Below to Join Today!


Additional Cooperative Marketing Group Advertising Sites

Thanks For Stopping By!